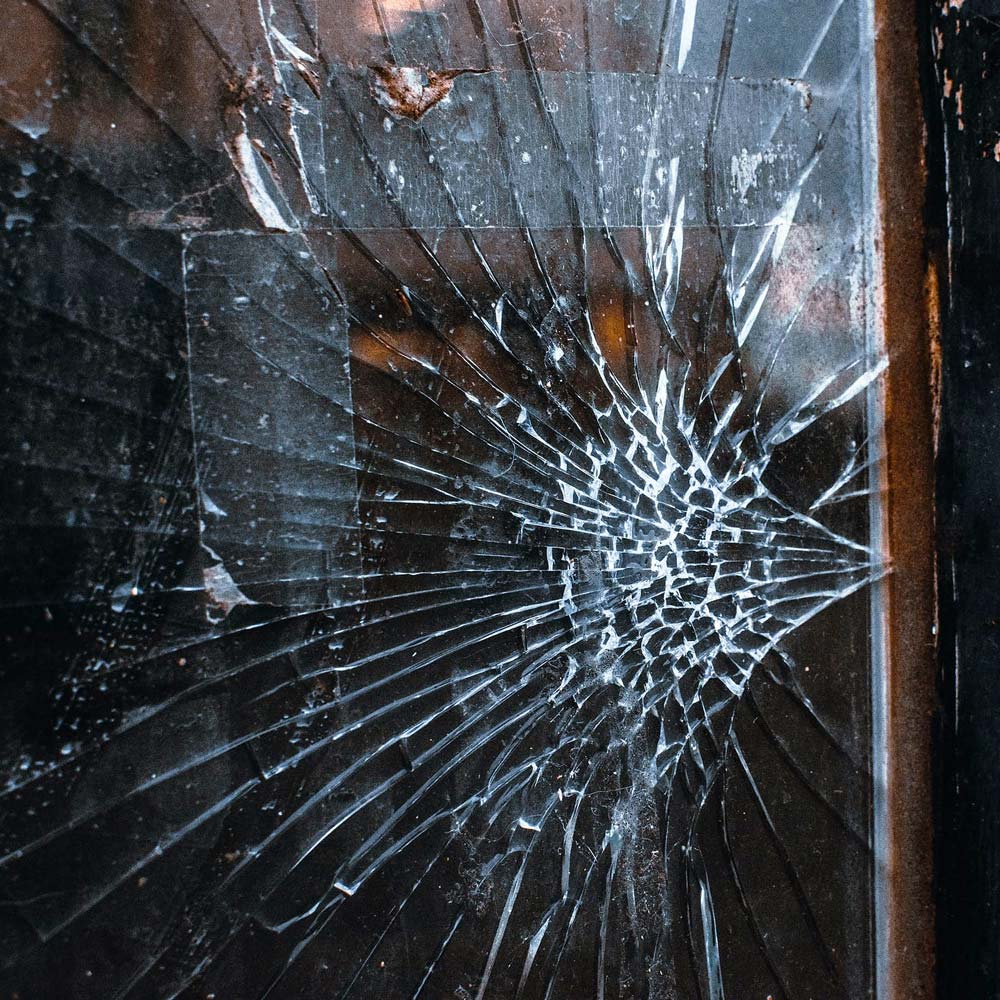 Need same day glass repair? Call the local Gold Coast experts
As a second-generation glazier, you'll be getting over 35 years of experience and excellent customer service when you call us for glass repair. Our reputation for quality and service has kept us in business since 2001.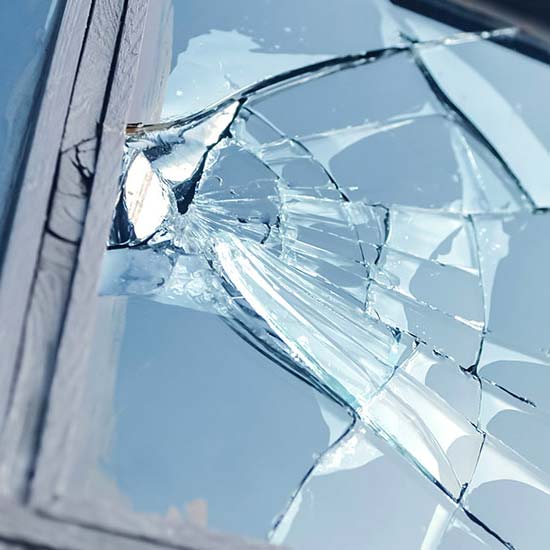 If we can't repair your window, door, or shop front on our first visit, we'll board it up securely for safety and security.
Got a sliding door? Or a window or door on hinges? No problem. We'll fix them. If your glass has a crack, we can replace that too. Don't wait for it to break; give us a call, and we'll get out to you and replace it. Any size, any shape glass! Moreover, we can even install tinted glass to match your existing glass.
Yes, we do insurance glass repair
We work directly with your insurance company if you are covered with private insurance. We'll even help organise the paperwork.
Residential glass repair for doors and windows
Commercial glass repair for doors and windows
Broken glass can be a safety risk as well as a security issue. You can contact us 24/7 for all Emergency Glass Repairs on the Gold Coast. So, if it's after regular business hours and you have broken glass that needs replacing, we're the people to call.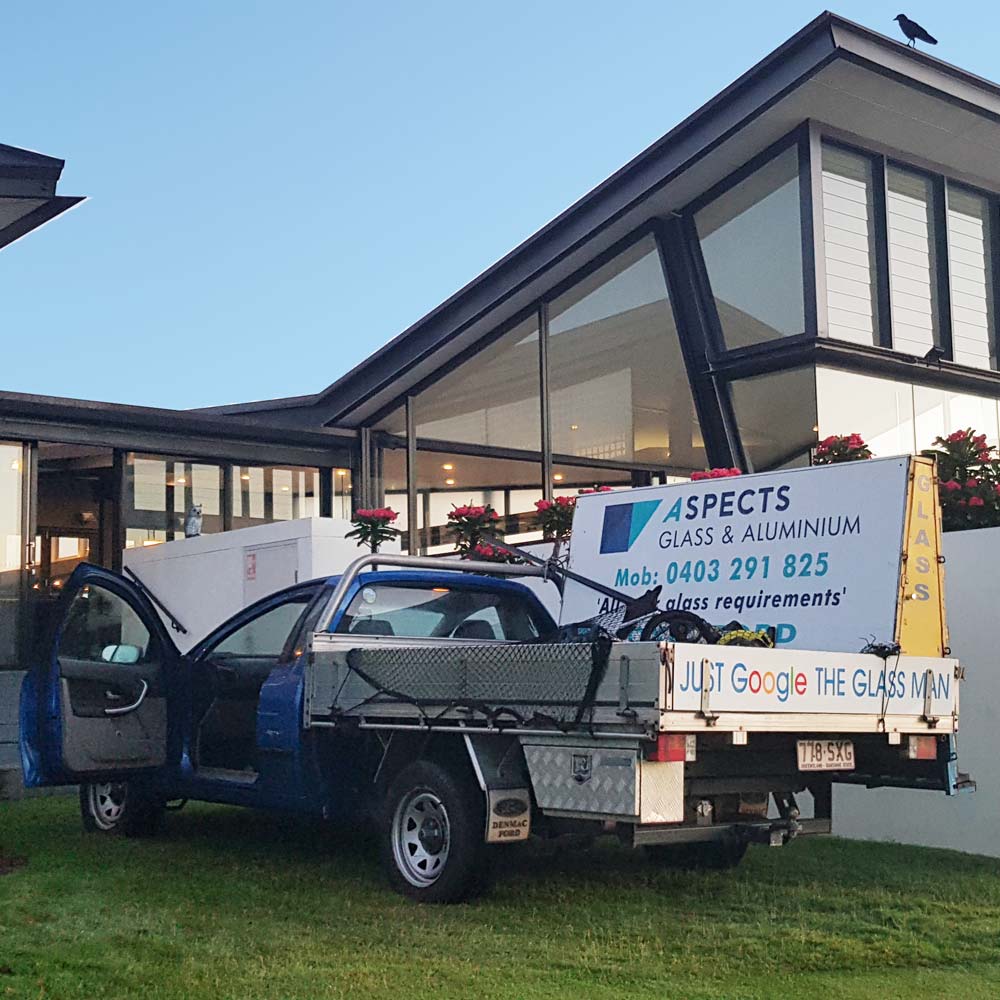 Call Aspects Glass and Aluminium for broken glass repairs
We'll replace the glass in doors and windows for buildings, homes, offices, shops, and retail outlets. Because of the safety and security factors, we make glass repair work a priority. Just give us a call, and we'll be there when we say we will! Your old broken glass will be removed and replaced with tough, premium glass for a better-than-new finish.

We don't just do glass repair; we do all types of glass and aluminium installations for Frameless Shower Screens, Doors, Splashbacks, and much more. Want to find out more About Us?
Our Services
Broken Glass Repairs
Got a sliding door? Or a window or door on hinges? No problem. We can fix them. If your glass has a crack, we can replace that too. Don't wait for it to break; give us a call, and we'll replace it. Any size, any shape glass!
Frameless Shower Screens
Frameless shower screens are a great way to give your home a glamourous makeover without breaking the budget. You'll be surprised at how affordable and straightforward it is to transform one of your best-loved rooms.
Bathroom Mirrors
It's probably the last place you check your look before you leave for work or after you've dressed up, ready to go out! We can install a mirror of the right size to fit the aesthetics and functionality of your bathroom.
Glass Doors
We have doors to make a grand entrance into your home and interior doors for all styles and needs. Doors have a practical purpose: to create privacy, close off a room, and for security, but that doesn't mean they can't look great and make life even easier!
Bi-fold Windows & Doors
Bright, airy, and modern, they're the reasons most people choose bi-fold doors and windows for their home. We make it easy! All our bi-fold doors and bi-fold windows are custom-made and professionally installed to fit your home.
Stacking Sliding Aluminium Doors
If you do a lot of outdoor entertaining, stacking sliding aluminium doors may be perfect for you! We install made-to-measure doors so that we can fit the ideal size doors for your home or commercial premise, no matter how big or small.
Frameless Pool Fencing
Frameless pool fencing is a delightful way to savour the aesthetics of your pool and surrounding garden or patio area. This style of fencing also means you can keep an eye on children with uninterrupted views.
Splashbacks
For many households, the kitchen is the heart and hub of the home. A kitchen needs to be practical, but it should also represent your style. Splashbacks attract the best kind of attention; certainly, a simple way to give your home a makeover.
Aluminium Windows & Doors
Improve the interior and exterior of your home with sleek aluminium windows and doors. Our aluminium sliding doors are anti-dust and anti-draft with an easy to clean track that gives a smooth and reliable operation.